Evidence of Impact
Before making a purchase, it's wise to seek out views and experiences from other organisations already using NetSupport Manager.
Learn more from our selection of case studies, testimonials, reviews and articles!
0
Users worldwide
0
Countries sold in
0
Years of development
Testimonials
Take a look at these comments from NetSupport Manager's customers to discover the impact it has had in their company.
"Our company has been using NetSupport Manager for about 15 years. It is rock solid…reliable and secure."
Gil P, IT Manager
Retail
Used NetSupport Manager for 15+ years
"NetSupport consistently comes out as one of the best (if not THE best)."
Paul B, Engineer
Information Technology & Services
Used NetSupport Manager for 10+ years
"NetSupport Manager is a must have for anyone doing remote support!
Gary C
Food Production
Used NetSupport Manager for 2+ years
"I have been using this software since 2013 and find it to be one of the best IT tools available."
Anna M, IT Manager
Information Technology & Services
Used NetSupport Manager for 9+ years
"I was immediately struck with the ease and amount of control NetSupport provided for the installation of the new platform."
Joel J, Director of Managed Services
Information Technology & Services
Used NetSupport Manager for 2+ years
"It is remote software that works and it does not need subscriptions. Worth its weight in Gold."
Dan M
Computer & Network Security
Used NetSupport Manager for 6-12 months
"It is very helpful in supporting our customers on site and off site. It is easy to install on computers we need to access."
Diane N, CFO
Automotive
Used NetSupport Manager for 2+ years
"A simple but robust solution for a big or small company. Its updates were amazing, improving and improving."
Alex F, Lead Manager
Construction
Used NetSupport Manager for 2+ years
Read case studies from around the world with our case study map.
Cunning Running Software Ltd
We love how versatile this product is. It makes IT Admin a lot faster and is great for troubleshooting when our clients are connected.
Nockolds Solicitors Ltd
As a customer of NetSupport for 15 years, we have found no other product that matches its feature, stability and reliability.
Premiserv
Excellent customer service. The product is secure, effective and stable. I am very satisfied with the software and happy to recommend it for IT support purposes.
Vix Technology
NetSupport Manager makes supporting our customers remotely appear seamless as it is so easy straight out of the box. It allows us to provide better quality service and minimise customer downtime.
IT Pro
The remote support host with the most – it's easy to deploy and offers a great range of features.
Bloor Homes
We have been using NetSupport Manager for years. It allows us to remote onto our clients computers with ease.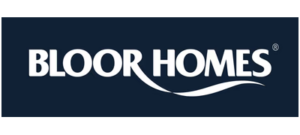 Don Bosco Cristo Rey High School
We like the features and interface the most and, as it is so easy to use, it would work well in our library.
Yokogawa
NetSupport Manager is exactly what we were looking for!
Airport Coordination Ltd
A great product and great customer service has kept us using NetSupport Manager for years!
Insuring America
NetSupport Manager is a fantastic solution with a great set of feature!
Oklahoma One-Call System
NetSupport Manager gives us functionality that we need at a good price.
Bradley Estate Agents
NetSupport Manager is very easy to configure and use.
Jarrow School
NetSupport Manager is proving to be very quick, reliable and effective. We found it just in time to help support staff working from home, allowing us to stay operational during this challenging time.
Arcadia Petroleum
A really useful tool that allows us to remotely support users from all over the world, from anywhere in the world.
Waterhead Academy
Allows teachers to control students machines and view they are on track, which leads to classroom control and better learning outcomes.
David Lloyd Clubs
NetSupport Manager gives us the ability to reach all of our laptop, desktop and tablet users across the globe! Without this tool, we simply could not reach our user estate!!
Solar Communications Ltd
We've been using NetSupport with one of customers and it's been reliable, resilient and easy to use.
Lady Bailey Caravans
NetSupport is a fantastic piece of kit; its easy to deploy and within minutes you can be managing all of your IT assets from one device, on site and remotely.
Albany State University
NetSupport is a great company that provides excellent customer service.
MLR Networks
Simple to use, scalable and great support when needed. We've used NetSupport for a number of years now and will continue to use it for years to come.
Dorset & Wiltshite Fire and Rescue
Mid-Continent Public Library
Hugh Chatham Memorial Hospital
Property Registration Authority
All new corporate whitepapers!
With 21 million installations across the globe, NetSupport's products are tried, tested and trusted by businesses large and small. Our whitepapers spell out exactly why, covering how our technology works for you to keep your organisation secure, efficient and operational.
Check out our whitepapers to see the gains your organisation could make with NetSupport's solutions on board!