Resources and getting started with NetSupport Manager
Ready to get started with NetSupport Manager? From manuals, user guides, product video tours and much more, get all the resources you need to install and maximise the benefits from NetSupport Manager's remote control and remote management tools.
Plus, follow us on Twitter for all the latest information.
NetSupport Manager has a main Control and Client. There are also supporting Gateway components and apps for iOS and Android devices.
1. Install the Main Control (Windows, Mac, Chrome and legacy Linux) onto the workstation from which you will remote control other PCs and devices.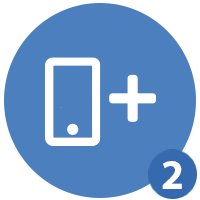 2. Install the Mobile Control onto any iOS and Android devices to remote control devices on the go. The free app is available from the main app stores.
3. Deploy the Client onto every device (Windows, macOS, Chrome and Linux) that you wish to remote control, including PCs, servers, smartphones, robots and a range of Windows IoT devices.
4. Install the Gateway component if you wish to connect Clients and Controls across the internet, thus delivering web-based remote control without the need for modifications to existing firewall configurations.
To access all the components, simply enter your details on this page. You will then be re-directed to our component page where you can access the main NetSupport Manager download, along with optional apps for multi-platform support.
Regardless of where your critical systems, servers and IT users are located (and the platforms used), NetSupport Manager's award-winning secure remote control tools make it easy for IT teams to quickly respond to IT issues across multiple sites in any geographical location. Useful in scenarios where staff are suddenly forced to work from home, NetSupport Manager also allows them to remotely access their work PC as if they were sitting in front of it. Best of all, it only takes 5 minutes to set up!
Simply visit the 'My Support' page and access our user Knowledge Base – plus, you can raise a support ticket for help with any issues.